Congratulations, new member, for getting baptized into the Church of Jesus Christ of Latter Day Saints. This is a huge step in your life. Now that you are a member, it won't be long before you get a calling. Since no members on the local level are paid, all responsibilities fall on members of the church. When you get that phone call that the bishop wants to talk to you, it is important to know what you are getting yourself into. So, I made this guide as a help for new members who need to know what they are signing up for when they agree to a calling.
Bishop/Bishopric– CEO of extremely inefficient, occasionally apathetic small business of which he has no leverage or firing power but can only do lateral job transfers and is blamed for almost everything that goes wrong.
As in most stressful corporate positions, this one will significantly add to hair greying and/or hair loss.
Branch President– Similar to the Bishop, only a smaller business and a lot more in-your-face drama
Executive Secretary– That guy that you mark in your phone as "Don't Answer" because he's probably going to give you a calling
High Priests Group Leader– Master Philosopher, Historian, Theologian, and Defender of All Truth.
Relief Society– Local director of an international volunteer organization, where your boss is always a dude.
Elders Quorum President– Middle School Teacher
Sunday School– You basically work in the School Board office for Sunday School. This also gets you a 'Get out of Class Free' card if you want to roam the halls and "supervise"
Young Men's Presidency– Guilt Heaper. If you get this calling, you become the arbiter of guilt for your young men. You WILL eventually have to talk about pornography addictions and masturbation. Oh, and you go on fun outings too. And sometimes, on those fun outings, you end up having to talk about staying away from porn and masturbation.
Scoutmaster– Scoutmasters facilitate advancement through the Scouting program in the church. However, in the case of an apocalypse of some sort (nuclear fallout, zombies, etc.), Scoutmasters instantly will all convert into the Ward/Branch Survival Specialist, and will be the person you want to seek out when that happens. Sure, you'll sleep in a shoddy lean to in the forest and eat foil dinners, but it'll be better than the alternative. Don't worry about burdening him- he likes it.
Young Women's Presidency– Chauffeur. You will pick up people all the time. You will teach them about Jesus and you will learn to love each other more. And then you will drive them around some more.
Membership Clerk– Milk Carton Detective. You'll be chasing down members who were baptized 25 years ago, but have since gone inactive, joined other churches, found themselves incarcerated…or maybe they've formed a pagan cult that worships light waves,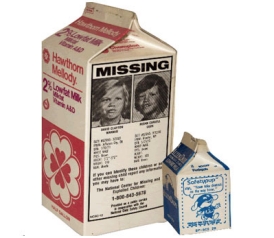 Finance Clerk– Guy who gets a free pass from Elders Quorum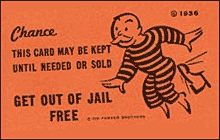 Primary Presidency– School teacher from the 1800s. You'll have a classroom with kids from preschool age to 6th grade, and you'll have to teach in such a way that all of them learn and move forward. Part teacher, part disciplinarian, part Skinner-style behavioral psychologist (with treats and games and the like).
Primary Teacher– Cat Herder. Self explanatory.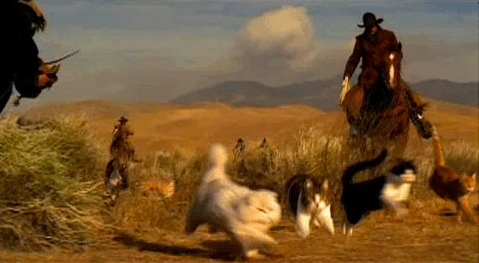 Nursery Leader: Velociraptor Trainer. You'll help these little carnivores (a.k.a. children of your friends) play and run around. Like raptors, they have low language abilities, are hungry, and will jump you if you turn your back to them.
Ward Mission Leader– Adult Guilt Heaper
Ward Missionary– Calling you get if you're sort of apathetic about church but not apathetic enough to stay home on Sunday
Seminary Teacher -Early Morning– Crypt keeper. Some teachers may complain about half of the class being dead, but the truth is, they just don't realize that they are also dead.
Ward Choir Director– A music person that never feels qualified but always delivers. Any corrections/additions? Please post them in the comments section. And remember, you can always say no, as long as you're cool with some guilt heapin'.